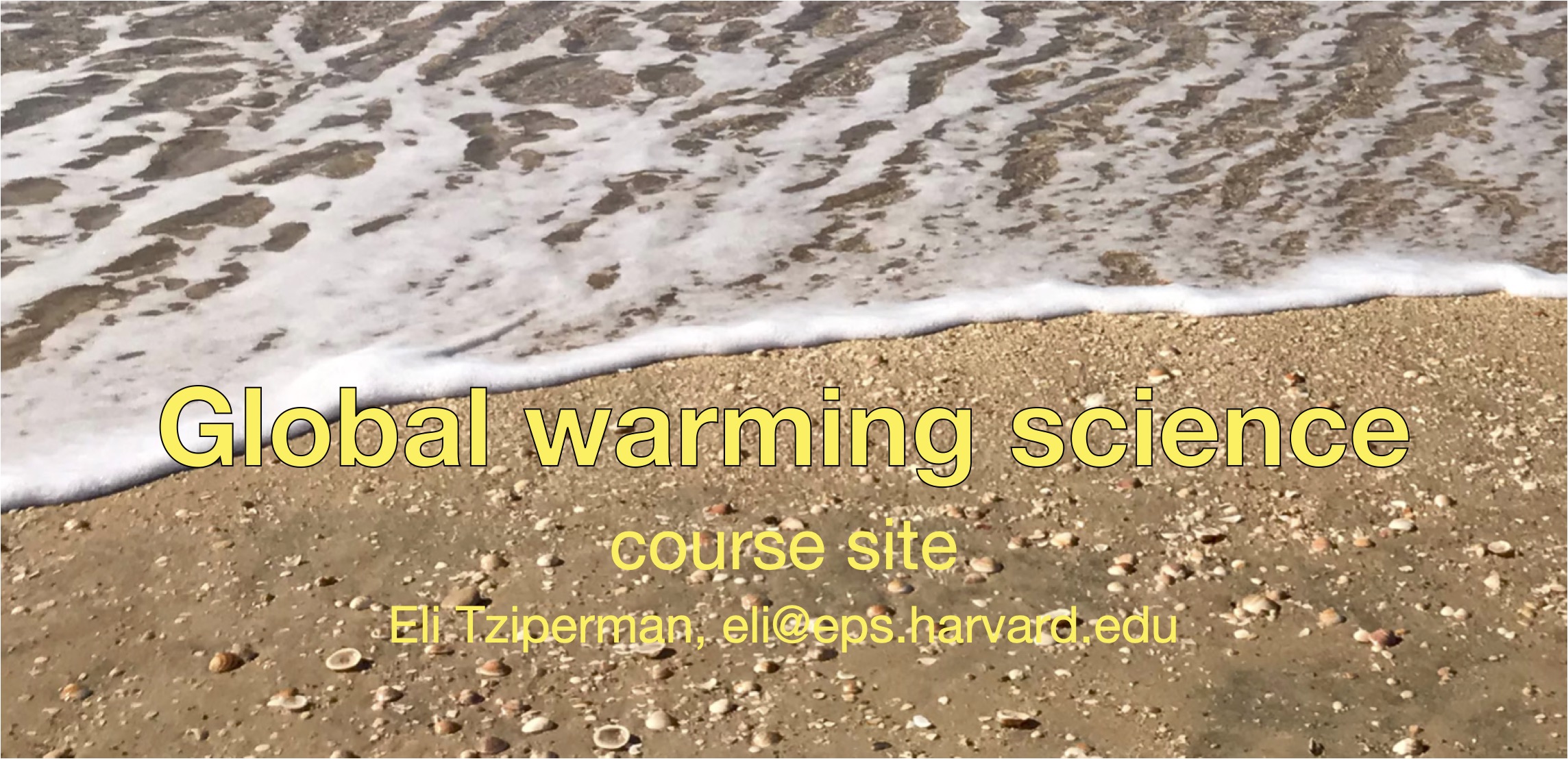 ---
---
Description
---
Global Warming Science: A quantitative introduction to the science of climate change and its consequences, meant to assist students to process issues that often appear in the news and public debates. Topics include: the greenhouse effect and consequences of the rise of greenhouse gasses, including sea level rise, ocean acidification, heat waves, droughts, glacier melting, forest fires, expected changes to hurricanes and more. The scientific basis for each subject will be covered, and every class will involve a hands-on analysis of observations, climate models, and climate feedbacks, using python Jupyter notebooks. Throughout, an ability to critically evaluate observations, predictions and risk will be developed.
---
Course modules
Slides and code for workshops for each module are provided at the links below; a pdf copy of all class workshops is available
here.
---
The basics
---
Oceans
Atmosphere
Cryosphere
---
Warming consequences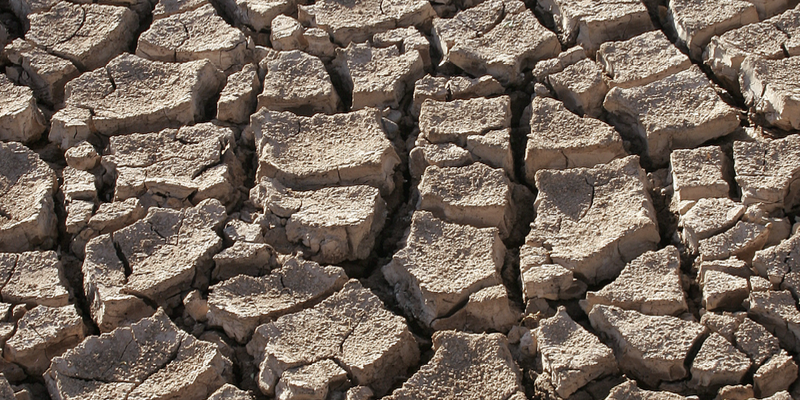 Droughts and precipitation
Precipitation, evaporation and soil moisture, forcing of drought events by remote SST, El Niño, past droughts from tree rings, future projections case studies: Sahel & South-West US, understanding global-scale precipitation projections, extreme precipitation events.
Slides
Code
---
More
Also
• Image credits • Lecture outline, prerequisites, requirements • Textbook